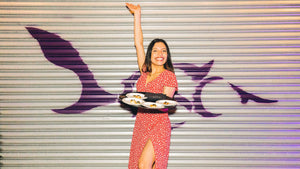 Host your own PS Caviar bar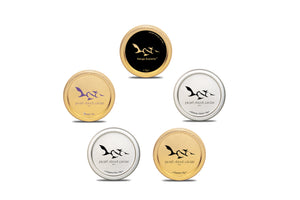 Host your own PS Caviar Bar
Host your own PS caviar bar
Events featuring our caviar bar and more.
Upcoming Events
Food Network - Sweet & Savory Brunch
Meet us at NYC's biggest food party at @NYCWFF on October 12th! Come hungry and leave happy knowing you are helping @godslovenyc provide nutritious meals to New Yorkers with severe illnesses.
Get your tickets!
Previous Events
Pride @ PSC
We Celebrated Pride with the best show-stopping queens in the city, Nicky O, Chase Runaway, and DJ stylings by Jo Disco 🪩
Gotham Burger x PSC
Gotham Burger's very first High-Low event with PSC! Featuring double smash burgers, caviar, champagne, whiskey, grilled cheese and more!
Pearl Street Caviar for Laquan Smith Fall/Winter 2023
#Howicaviar at the Laquan Smith Show at the iconic Rainbow Room in NYC.
Taste of Red Hook
A night of food, community, and celebration. Enjoy delectable bites from dozens of local Red Hook restaurants, breweries, bakeries, wineries and more. Join us for an evening of fun and a full caviar bar service. Cheers!
Dango San Kyoudai @ Pearl Street Caviar
Who knew Sake paired so well with Caviar?
Classic Car Club Manhattan
We joined the Classic Car Club for a carefully curated culinary experience with Chef Jesse to learn the fundamentals of fish butchering, sustainable and ethical seafood practices, as well as an introduction to oysters, and caviar tasting.
Silk City at Harlem Haberdashery
Celebrating Silk City's pop up shop to launch their Fall '21 collection. Featuring amazing food, drinks, and immaculate vibes.
New York Times Food Festival
Celebrating what it means to eat, drink and cook in New York City, PSC showcased a caviar bar surrounded by Chefs from all walks of life.
Gage & Tollner Re-opening
A NYC interior landmark, Gage & Tollner re-opened April 202 and serves nostalgia with a twist. The iconic eatery returned in full swing and kicked off their new start with PSC Keluga caviar.
Host your own Caviar Bar in the Tri-State Area. Fully-Staffed with Delightful PSC Associates.
PS Caviar Bar
Siberian Select, Ossetra, Keluga, Ossetra Supreme, Keluga Supreme (or a combination).
Pair your caviar with anything from
Snacks: Chips and Crème Fraîche
Classic: Blini, Chips and Crème Fraîche.
Luxe: Blini, Cucumber, Chips, Yogurt, and Crème Fraîche.
Something else? Choose your own adventure and create your own bite.
Bubbly?
How many people will be at your event? We have different sized tins for all parties of all sizes. See serving size suggestion.
We travel anywhere within the trio-state area and fully staff our bars with delightful PSC Associates. Call, text or email us with your date and event location to get started.
Call: 917 300-9041.
Email: pearl@pearlstreetcaviar.com
Email us to learn more.
Email events@pearlstreetcaviar.com or call/text us at 917 300-9041.